Blade and Soul NA/EU Costume Contest Winners Announced
Blade and Soul NA/EU has counted up all of your votes over on their Contest Page and the winners of our Costume Design contest have been selected!
The following outfits will be designed and created in Blade & Soul and will be available for all players when we launch the game in Winter.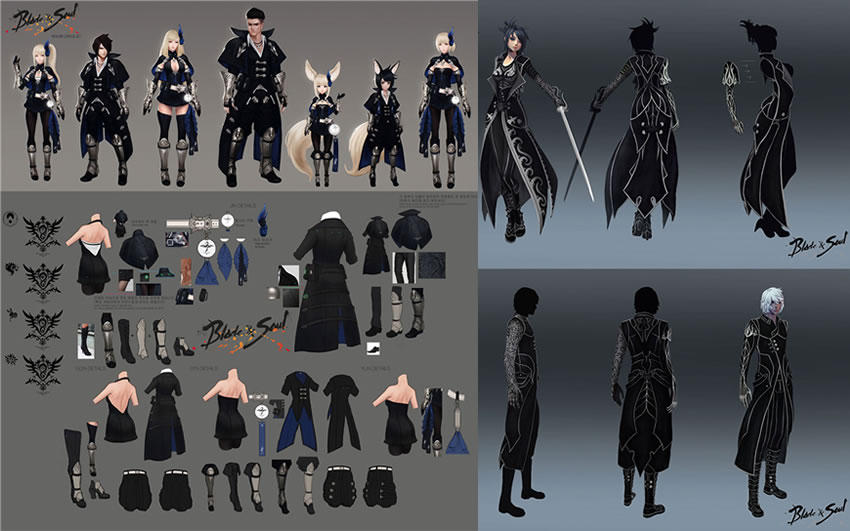 Congratulations to Esyllincott from North America, who said this about the entry:
Since this costume is designed for NA and EU, I wanted to give a Western/ European mix, with a touch of BnS Asian culture. This design resulted in a mix of cowboy themes and European high fashion/armor. The name "Regium Corvus", which is Latin for "Royal Crows" was based off the colors being Royal Blue and Black. But its themed roots in its design was a flock of crows/ravens.
Congratulations to EdoSky from Europe, who said this about the entry:
At first the idea was to design a costume with chainmail to add a little bit of western element to the design, but later realized it wouldn't fit the Blade & Soul theme, so the decision was to make a winter coat as design base and move on from there. If you are going to conquer the West during winter, you better put on some clothes.
Congratulations to the winners and a huge thank you to everybody who submitted an entry.
All of the Finalists and the winners will be contacted via Email regarding their prizes and everyone will get to enjoy these amazing costumes once the game launches.