okaymmo:Blade and Soul Kung Fu Master Class Week
Kung Fu Master in Play

The Kung Fu Master focuses on dealing two types of damage: Fire and Wind. Not all skills will have an associated elemental damage, but those that do will have their damage increased with the selection of the right items; so building a focus around these damage types is advantageous in the long run, especially as you get to the endgame dungeons.

While in a party, the Kung Fu Master will generally keep the Boss focused on them, as they are only one of the two classes that can generate threat. That means the Kung Fu Master needs to be at the top of their game when it comes to both timing their counters and their dodge abilities to avoid damage, while still chaining combos to keep the threat level high. Since many of their high damage skills are only activated on certain conditions, Kung Fu Masters rely on coordination with their team members to line up combos. Miss a step and the Kung Fu Master can be momentarily ineffective.

In Arena PvP, the Kung Fu Master has to understand and anticipate their opponents' moves to react in time. Countering—both with the skill named Counter, and in the tactic—is the Kung Fu Master's strength. Being able to use their opponent's power against them, predicting their actions, and out-maneuvering them highlights a truly skilled Kung Fu Master.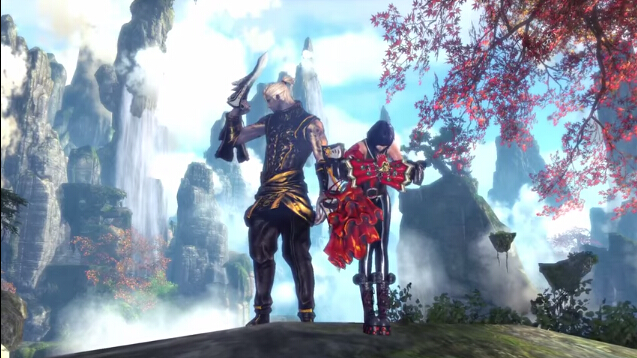 The Kung Fu Master Overview
The Kung Fu Master is likely the most complex class, requiring excellent reflexes, strong situational awareness, and quick decision making. This class, more than any other, has a strong variety of skills that are triggered from specific conditions, and those conditions are usually gained from successfully landed hits, dodges, counters, or critical strikes.

Successful Kung Fu Masters can quickly link consecutive skills together in combos—using both fists and feet—to reach significant damage output. But it's not enough to just initiate combat and simply punch or kick your opponents down; at higher levels, strategically timing your defenses correctly enables a number of strong damage abilities to be activated, while also leaving you nearly invulnerable.

Like other classes, Kung Fu Masters have a specific condition to afflict upon their opponents. They can wrestle the opponent down with a Grapple, and follow up with arm breaks, headbutts, or simple ground pounds.


PvP Combo

1. Dash Left (Q)

2. Tremor (V) Tier 4 Stage 1

3. Shin Kick (3) (Leg Sweep) Tier 4 Stage 2

4. Searing Blow (F) (Cyclone Kick) Tier 3 Stage 3

5. Straight Jab (LMB) (Tier 4 Stage 1)

6. Shin Kick (3) (Leg Sweep) Tier 4 Stage 2

7. Searing Blow (F) (Cyclone Kick) Tier 3 Stage 3

8. Straight Jab (LMB) (Tier 4 Stage 1)

9. Rising Dragon (Z) (Tier 4 Stage 2)

10. Shin Kick (3) (Leg Sweep) Tier 4 Stage 2

11. Searing Blow (F) (Cyclone Kick) Tier 3 Stage 3

12. Straight Jab (LMB) (Tier 4 Stage 1)

13. Shin Kick (3) (Leg Sweep) Tier 4 Stage 2

14. Searing Blow (F) (Cyclone Kick) Tier 3 Stage 3

15. Straight Jab (LMB) (Tier 4 Stage 1)

16. Comet Strike (4) (Tier 4 Stage 2)

17. Shin Kick (3) (Leg Sweep) Tier 4 Stage 2

18. Searing Blow (F) (Cyclone Kick) Tier 3 Stage 3

19. Straight Jab (LMB) (Tier 4 Stage 1)

20. Shin Kick (3) (Leg Sweep) Tier 4 Stage 2

21. Searing Blow (F) (Cyclone Kick) Tier 3 Stage 3

22. Straight Jab (LMB) (Tier 4 Stage 1)

Common Combos

1. Leading Palm (X)

2. Searing Palm (X)

3. Straight Jab (LMB)

4. Swift Strike (2)

5. Straight Jab (LMB)

6. Swift Strike (2)



1. Dash Left (Q)

2. Searing Palm 1 (X)

3. Dash Right (E)

4. Searing Palm 2 (X)

5. Leading Palm (X)

6. Searing Palm 3 (X)

7. Comet Strike (4) Tier 4 Stage 3

8. Searing Palm 4 (X)

1. Tiger Strike (2) (Swift Strike) Tier 3 Stage 4

2. Hellfire Kick (4)

3. Backstep (S,S)

4. Tiger's Pounce (LMB)

5. Grapple (Tab)

6. Armbar (4)
Anyone are welcomed to redistribute, copy, quote, reference or perform content in this site, if and only if he/she attributed the work