okaymmo:Buy Any PoE Currency with 5% Coupon!
3.14 Ultimatum will be released on April 16th (PDT), poeorbs has prepared a gift for all poe loyal players. Buy poe currency now and you can get a 5% discount! Whether you buy poe chaos orb or exalted orbs and all other products. Just enter the coupon code to enjoy 5% discount immediately!
Discount Code: POE4ORBS055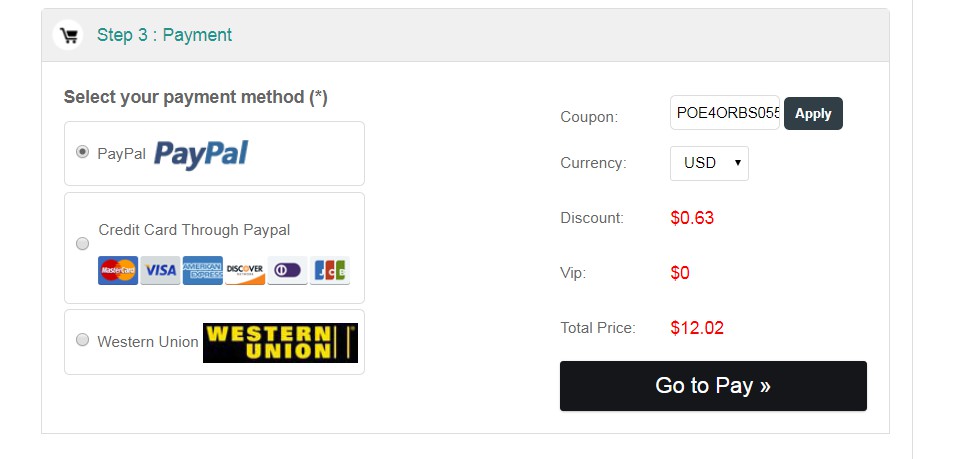 Buy Poe Currency With Fast Delivery
We replenish our stock steadly all the time. All products accessiable will be delivered to you in the shortest time. Here is the visual statistic.
90% of the orders are completed in 1-5 minutes, and 8% order delivery 5mins ~ 10 mins. You may find few orders have more than 30mins delivery time. We will explain the reason and how to deal it.
Players are offline. We will contact you in the game constantly until the order is completed.
The information about your character is wrong, like unreal username, a wrong league and so on. Once it happens, we will send an email to you to explain the problem in this order and wait for communication with you
Read the normal problems above will help you receive your PoE 3.14 Ultimatum currency in time and free you from a long waiting time.
If you have not receive your currency within 20 min, please check you payment mailbox and contact us by our livechat.

Anyone are welcomed to redistribute, copy, quote, reference or perform content in this site, if and only if he/she attributed the work