Players discuss the update patch notes for Kritika Online
This week, the Kritika Online team will update the Kritika Online patch, and there are a lot of players who have made a different view of this update.
En Masse and ALLM are super grateful for the community that has risen up around Kritika Online and are excited about the future. The launch has been fairly smooth. Kritika Online team are working hard to get an update out before the weekend with the following changes:
Changing Starhenge legendary equipment to "bind on equip" and tradeable with Kred on the AH
Changing admission to the PvP channel, and PvP quest level to Lv.65.
Increased Attack bonus on the Grand Master emblem—the one exchanged for Red Megaboss souls— from +10 to +150.
Adjusted level 55 crafted accessories; they were a bit too strong.
Fixed display of Orange Kritium reward card.
Made Orange Kritium sellable for 100,000 gold.
Improved chat filter.
Reduced report system time limit from 30 min to 5 min.
Fixed an issue with the Warrior's hair changing to black after class promotion; if you had this bug occur you should be back to normal.
Changed the color one set of wings in the Arena reward box for Reaper; it had two reds.
Restricted Gigaphone usage to level 65.
The PvP changes are temporary as re-balancing all levels up to 65 is taking significant time, and the current experience is poor. Better be removing the tokens people obtained spamming level 15 characters on the pvp quest. Unfair to everyone who didn't abuse this before the patch.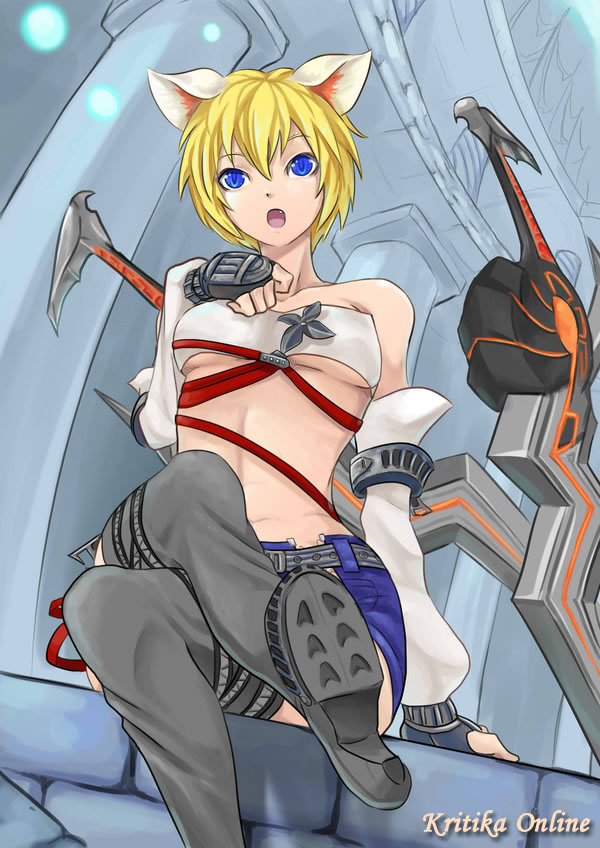 "Then there's the terrible pvp changes for non-endgame, the lack of other classes (the demand for Eclair is huge), the lack of so much gameplay content (there's nothing to do but starhenge grind), performance and freezing issues with the UI, terrible progression/difficulty/economy we all complained about in beta that wasn't changed at all."
"This version has quickly become one of the worst versions of the game. The only redeeming factor is the lack of KR's stamina system, since we can actually play when we run out.. but there's almost no point to, and a lot of people stop playing once their purple bar is gone."
The characters are still the same as before, back in CBT except with a few exceptions which were nerfs. What happened? I was expecting more content for ''base characters'' in patch notes, and even though this is a hotfix this still should be addressed.
"People asked for bind on account not completely sellable in the auction house. You say it's so more people can obtain the gear, but isn't that just talking about people who will pay? What are the chances of a F2P player making enough KRED to even make use of this BoE change? This game's PvE is so heavily dependent on gear, you have newbies getting to 65 and dying 5+ times a run of the Starhenge dungeons just to complete quests."
"65 to even just PvP? Do you expect people to love the game after a week of stale PvE leveling in order to PvP? God, help them. I imagine so many people have already quit in their 30s because the PvE is so bland and repetitive. You can't take PvP away from those souls lost in danger zones! 65 is too high of a requirement that you're just chasing away your PvP playerbase. Why does it have to be 15 or 65? Where is the in between? 40 sounds good, heck even 50 sounds good. There are so many people who stop leveling in their 60s because that is enough for them to fight 65s. Have some sense, please. Same with the gigaphones."
What do you think of the update patch for Kritika Online? Do you like this update?